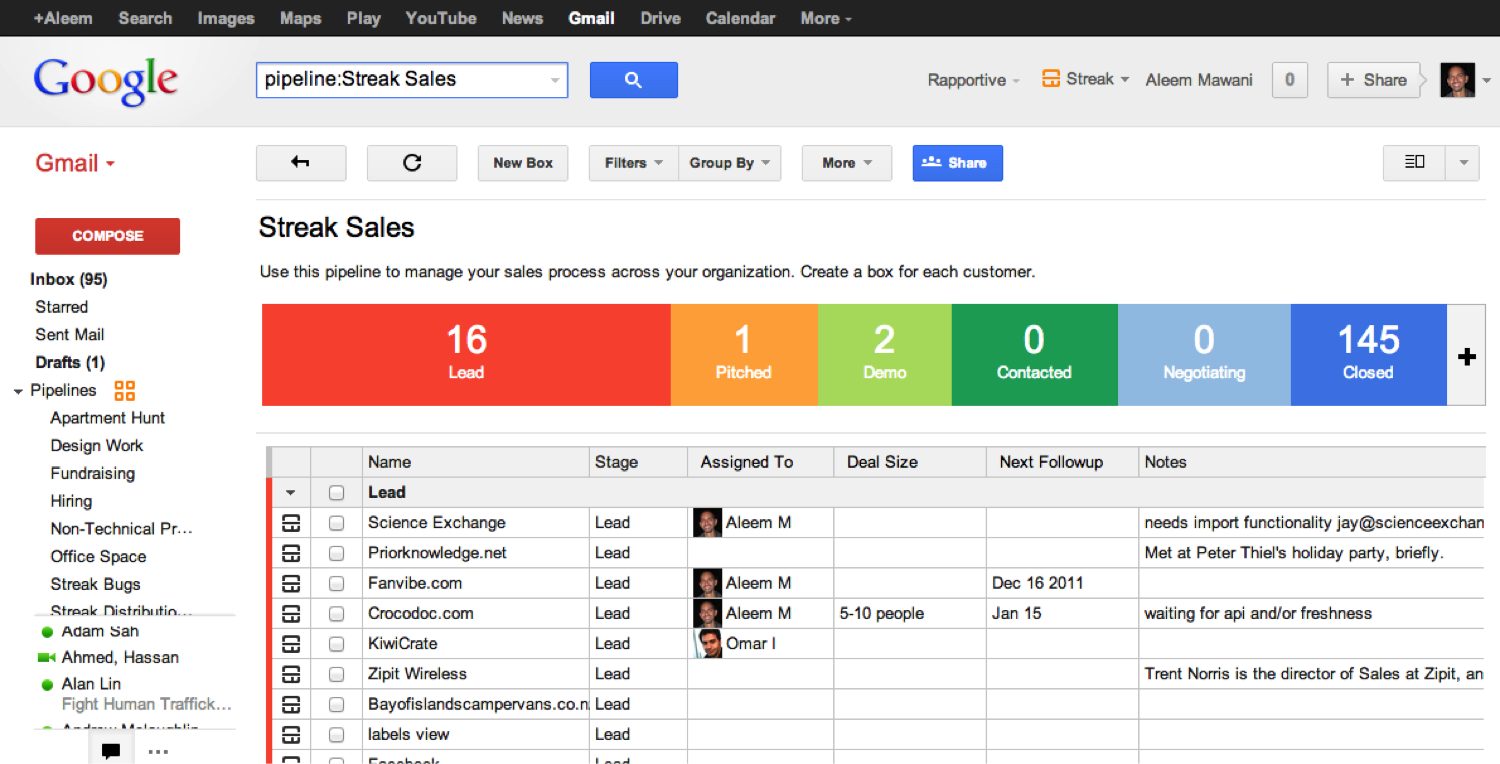 About Streak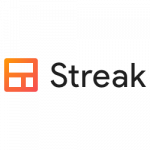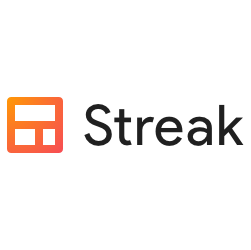 Trying to get total sales team buy in on a brand-new CRM can be a bit of a tall task, particularly if salespeople have already become comfortable using a different customer relationship/sales process management system.
Streak is designed as a lightweight, efficient, and easy transition away from decentralized sales process management solutions while using Gmail as the "base of operations" for all your CRM needs.
Engineered from top to bottom to integrate directly with Gmail (and designed to work alongside G Suite applications), Streak was established by former Google product engineer in 2011 and has quickly established itself as one of the hottest up and coming CRM solutions on the market today.
What does Streak offer?
Unlike other CRM platforms that require work to be done inside of their own native environments, Streak has been set up to work inside of Gmail and the Gmail inbox.
This means that your sales team is going to be able to use all of their favorite CRM tools inside of their Gmail inbox (on any web browser), with support already for a native iOS application and support for a new native Android application coming soon.
Email marketing, task management, internal chat, and social media integrations are all available right out of the box (so to speak) with Streak. This is a platform that is really designed for freelancers, consultants, and small sales teams that don't need an overly complex CRM weighing them down.
Why Streak?
Not every business is going to benefit from full-featured and robust CRM platforms. On top of that, not every sales team is going to need a dedicated CRM and all the extra expense this brings to the table.
Streak is affordable (with a free tier for those that want to try the CRM tools out themselves), easy to install and implement, and even easier to work with thanks to its intuitive nature and the fact that it lives inside of the ubiquitous Gmail environment.
On the other hand, there are a lot of traditional CRM features lacking when it comes to Streak. This handles email tracking, relationship management, and simplified sales processes is pretty efficiently but anything more complex than that becomes a real web of spaghetti.
At the end of the day, there's a lot to like with everything that Streak has to offer so far and if the path of development continues like it has in the past it's only going to get better and better from here on out.