Looking for a retail POS system in the US? Compare the beste retail software available in 2022
The best retail POS systems in the US
Whether you have a small retail business or a large one, you will need more than a cash register or a cash drawer to handle your operations. A POS system would be the right choice. A point of sale is an important tool in any retail business because it manages payment, inventory and sales records altogether.
A POS system is a must-have for any retail business that wants to keep accurate records of sales and inventory levels. It allows you to get an overview of the entire operations in just one glance and get faster at making decisions. They are also very simple to use, which means even employees who have no prior knowledge about how it works can handle them without any trouble.
In this guide, we will take a closer look at the top 10 best retail POS systems in Canada so that you can make a perfect choice. We have chosen these 10 POS systems after a proper analysis of all details such as their cost, customer reviews and performance. Their ranking was based on their popularity and usage among retailers. The good news is that all these are available at an affordable price. Read on to learn more.
Shopify POS 
Shopify POS is our first POS system and this is a complete point of sale system designed to manage retail, pop-up stores and other types of businesses. It is also rated among the top restaurant POS software. It has been designed by Shopify who are already popular for their eCommerce software design. All the transactions are synced with the online store that you might already have.
It provides you with many features like real-time inventory management, customer support, barcode scanners etc. The free POS system version is available, but with limited features. The paid plan starts at $29 per month and it comes with more advanced features like discounts, promotions & loyalty programs, gift cards, multiple locations, and more.
It also lets you integrate with other e-commerce platforms so that you can manage your inventory across all platforms easily.
Vend POS
If you are looking for a point of sale system for your needs that is available at an affordable price then Vend would be the right choice for you. The software is easy to use. The interface is designed for a retail setting and you will not have any issues in training your staff on how to use it too.
All the transactions are synced with QuickBooks so that you can easily track your sales data from your inventory. It also lets you manage multiple stores from a centralized location so that nothing slips through the cracks.
It also has a feature called Vend On The Go that lets you access your inventory, sales and customer support data from anywhere at any time. You would not have to worry about the safety of your data as well considering it is PCI compliant.
Lightspeed Retail Point Of Sale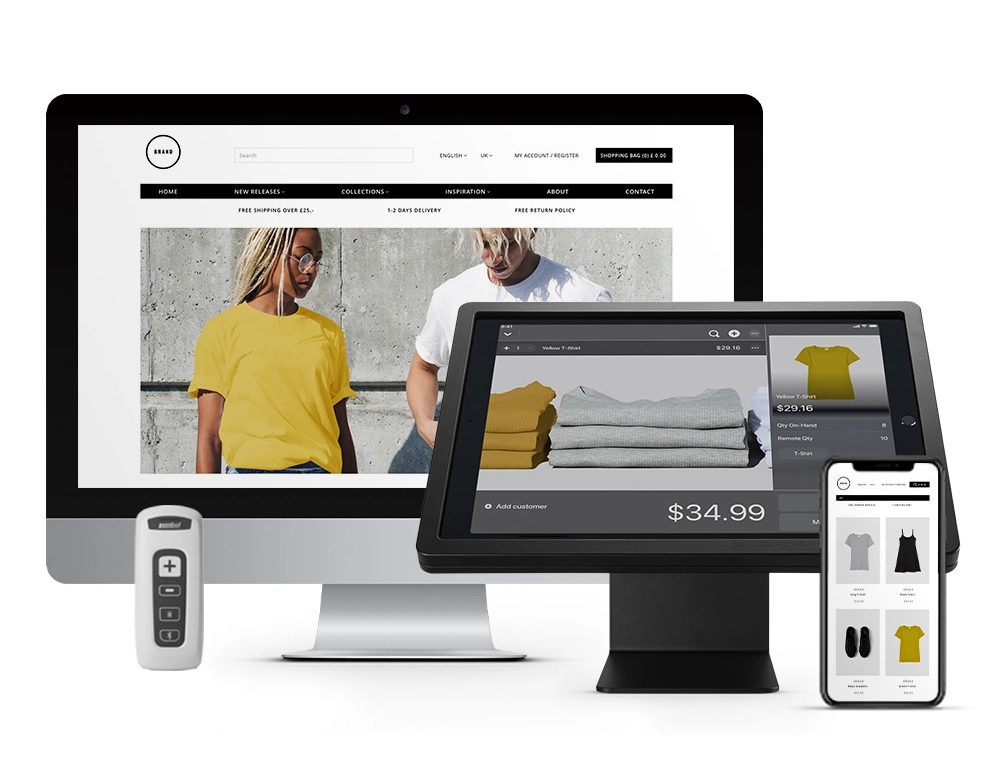 This POS system comes with a user-friendly interface so that you can manage your inventory and transactions easily. The software has been designed for a retail setting only and it comes with all the features that you would need to run your business smoothly.
It also lets you organize your products according to brands, categories, sizes etc so that they are easy to find whenever needed. Your customer service will also be improved with features like built-in customer management & multiple payment options.
Lightspeed retail POS system also has advanced security features like the customer and employee access permissions, PIN-protected transactions and more to protect your data from unauthorized access. Lightspeed also has a restaurant POS system for the hospitality industry. 
ConnectPOS
If you are looking for a simple POS system that does not have too many features then ConnectPOS is for you. If you are just starting your business and investing in technology, this would be the best POS software because of its simplicity and affordable price point.
When it comes to security, all your data is secure with its 256-bit encryption and it is PCI compliant as well. The software can be integrated with your eCommerce platforms and it also comes with a mobile app for even greater flexibility.
With the ConnectPOS, customers can redeem the discounts, track their rewards points & gift cards, view past purchases and do much more to make their experience even better. This POS starts at $39 per month and is suitable for both small & big businesses.
QuickBooks GoPayment
If you are looking for a retail POS that can also help you manage your mobile business then this would be the right choice. It lets you take credit card payments anywhere & anytime so that you do not have to miss out on any opportunities.
It comes with an easy-to-use interface and all the features needed by modern retailers. You can also keep track of your inventory & customer data easily with the mobile app that connects to QuickBooks. It has an interactive reporting system as well for better insights into your business performance.
It allows you to manage multiple locations from a centralized dashboard and even works with QuickBooks Online, Desktop & Enterprise Solutions which makes it quite flexible too.
Quetzal POS
This POS system comes with a simple & easy to use interface. It has various features like inventory management, multi-store capabilities and reports in real-time for your convenience.
You can also access your sales data from anywhere at any time using the mobile app that is available for iOS & Android devices. The software is customizable according to your needs and works seamlessly with QuickBooks & Vend Sales Register.
You can start using QuetzalPOS at $39 per month and the price keeps dropping as you increase your number of users. It has great value for money considering all its features and is perfect for retail stores.
Revel Systems
A lot of business owners find managing inventory a very difficult task due to a lack of visibility. With Revel, this would be a thing of the past as it has an inbuilt feature called Reveal for real-time tracking of your products.
It also comes with other features like integrated credit card processing, point of sale functionality and more to make running your business efficient. You can also manage multiple locations from a single dashboard and view all the data in real-time to make better decisions.
The software is available for both Android & iOS devices and it has an excellent security system that includes secure cloud backups, PIN protection, encryption of cardholder data & full PCI compliance.
Clover Station
Clover is one of the most popular POS systems & over 90,000 businesses use it to manage their operations. It has an intuitive interface that lets you swipe credit cards, enter cash & check payments with ease.
It also comes with advanced security features so your data remains secure. You can connect your Clover Station with your eCommerce platforms & manage your business no matter where you are. It works seamlessly with QuickBooks & has a flexible pricing plan starting at $24 per month.
Clover has other POS products as well like Clover Mini & Clover Go that are suitable for different types of business needs.
Epos Now
Epos Now is an online POS software for businesses with a physical store. Its intuitive design makes it suitable even for first-time users and you can start taking payments within minutes of signing up.
It lets you view data & reports in real-time, manage multiple locations from one account and sync customer information to your CRM easily. There is also an advanced inventory management system to track your stock.
The software is available for both Android & iOS devices and you can start using EPOS Now at $39 per month. It has a 30-days free trial option as well if you want to give it a try before actually buying the plan. This is the best subscription-based POS solution.
Square POS
If you have a business that requires a Point of Sale system just once in a while, then Square point of sale is ideal for you. You can use the POS software's mobile app on your iPhone or iPad to process payments instantly after your customers make purchases.
With Square Retail, you get access to over 2 million products from leading brands and can sync the inventory to your other shopping channels. You can also access reports & analytics in real-time and stay updated on sales.
It is perfect for small businesses and independent sellers and has no monthly fees or commitments. The mobile app allows you to take payments offline too, which makes it a great choice for small business owners who require flexibility. This completes our list of the top 10 best POS systems in the US.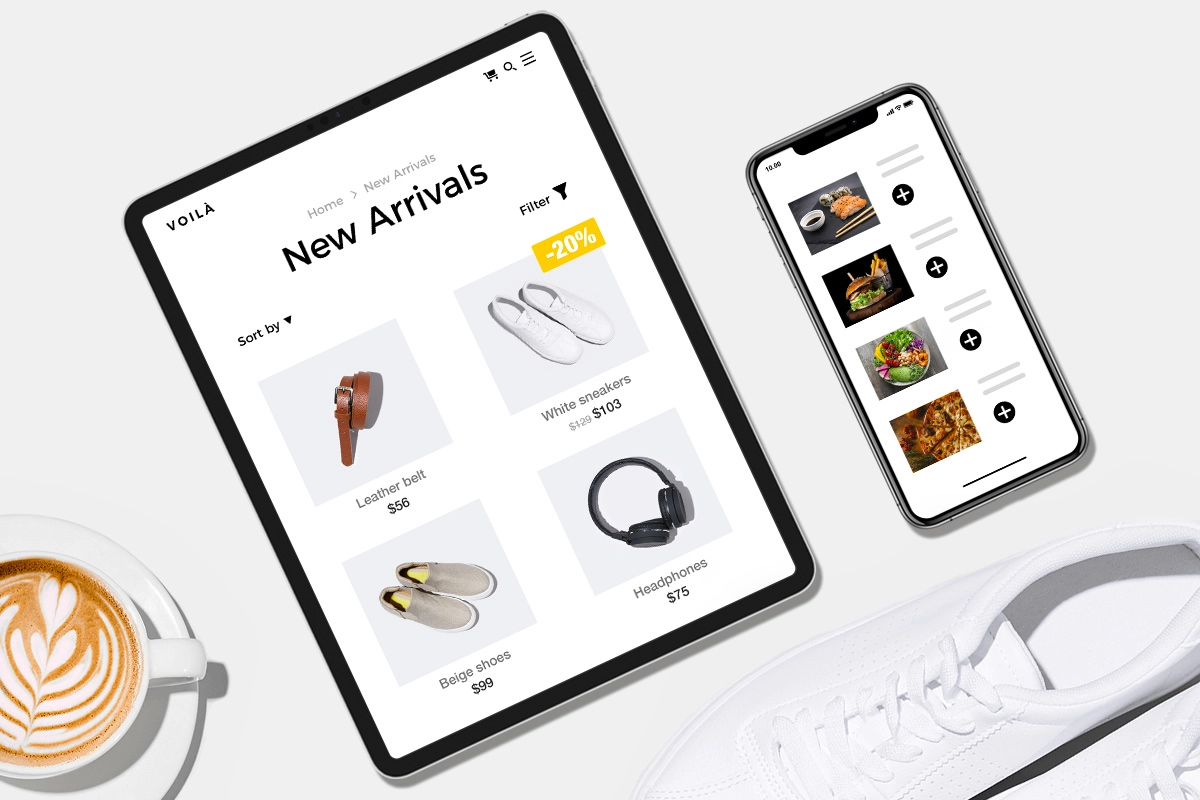 Guide to Choosing the Best Retail POS System for Your Business
Now that you know about the best retail POS systems, it's time to find out what makes them so great for businesses. So how do you choose the perfect one for your needs? Read on to find out how to choose your POS provider..
The features and functionalities you get with retail POS software are the most important factors to consider when making a purchase. You need something that is equipped with all the essential tools you require for your business operations.
You should also keep in mind the type of devices you have & which operating system they run on so that you can choose one that will work seamlessly on them. Here are some pertinent considerations when choosing a POS system:
Ease of Use & Interface
How easy is it to use? What kind of user interface does the system have? These are some questions you need to answer before choosing the right retail POS software for your business. An intuitive design with an appealing interface can attract customers & enhance their buying experience.
Your employees also need to know how to operate the system without hassle so that human errors can be prevented.
Customer Experience & Sales
POS software that helps you connect with your customers, build their trust and enhance the overall buying experience is ideal to consider. For instance, EPOS Now offers "Click-and-collect" functionality where your customers can order products online & go pick them up from your store. You can also configure it to send automatic order updates, alerts & SMS to your customers.
Loyalty and Discounts
How well does the software handle a loyalty program and integrated discounts? Loyalty & reward programs can help you retain existing customers, increase their spending and enhance brand image.
Many POS systems that can let your customers sign up for a rewards program and use various features like price drop alerts, automatic discounts on reorders, etc., will prove to be extremely useful.
Flexibility in Operations & Customization
Your retail POS system should allow you to make changes according to your business dynamics. For instance, if you are planning to expand to multiple outlets or start an online store, the software should offer seamless integration for multi-store operations. It shouldn't take much time or effort for your employees to learn the system's functionality either.
Your retail POS software should also feature customizable reports that can provide you with real-time insights into your business operations. You need to know exactly how your sales are trending so that you can make effective business decisions.
Multi-channel Operations (M-commerce)
If you sell products on multiple channels like eCommerce stores, marketplaces & brick-and-mortar outlets then having a solution that can integrate all of them is crucial. It should also allow you to sync inventory across multiple sales channels to avoid any discrepancies.
A great example would be EPOS Now's software which lets you manage your online store or website alongside an offline retail outlet seamlessly. Product availability, pricing and order management can be synchronized across all of your sales channels.
Customer Relationship Management (CRM)
Enabling customer relationship management is another important attribute that you should look for when choosing a retail POS software. It will let you gain valuable insights into your customers' buying habits & preferences, which can prove to be extremely useful.
With this information, you can offer them relevant discounts & loyalty programs to boost sales. It will also let your customers track their previous purchases, exchange & return policies and even request quotes for products that are not available in-store.
Employee Management
POS systems are great tools for streamlining the retail workforce. They can keep track of your employees' working hours, attendance & performance reports.
Having real-time data on hiring, payrolls and even firing are very crucial in an industry that is known to have a high employee turnover rate. A good POS system should allow you to manage your workforce seamlessly.
Security & Compliance
A modern POS system should offer features like 2-factor authentication, end-to-end encryption and PCI compliance. These will let you secure your data & protect it from security threats, especially in today's world where retail POS systems are becoming popular targets for hackers.
Multiple Payment Processing Options
Credit, debit & other alternative payment methods are very popular among customers these days. Your retail POS software should provide support for all kinds of payment processing options so that you don't miss out on sales.
You also need to check whether it offers support for 3-D Secure & magstripe technology. These POS features will make online payments more secure.
What Benefits Can You Expect from a Retail POS System?
When you choose the right retail point of sale system, you will be able to take your business to greater heights than ever before because everything will run smoothly without any hiccups. You will also be able to optimize costs and maximize sales, allowing your company to grow exponentially.
When you are armed with this technology, it helps you to customize your store layout so that customers are able to find what they need easily. They would also be able to view the different products on offer through a touch screen monitor and see their details before making a purchase.
The software can also help you take better control of inventory management by tracking the items available in your store, updating you on their stock levels, incoming orders and so on. You can even be able to identify low stock issues before they happen so that you are not left with no products to sell when customers start flooding your store.
You would also be able to run reports whenever necessary, track sales history over time, analyze the data and make better decisions. It is also important to note that you would be able to integrate these systems with your website in order to bring more business your way.
The best POS system comes with a host of other features such as integration, inventory management and  POS hardware support that can help you run your business seamlessly without any complications at all.
You should go through the online reviews before making a final choice because this way you will know what other users have to say about the system that you are about to invest in.
Which is the Best Retail POS System for My Business?
Retail businesses come in all shapes and sizes. Each has its own unique set of requirements when it comes to a POS system. While a small boutique shop will need something basic, a large-scale retail store will require advanced features.
For example, Epos Now's software can be configured for inventory management & tracking, eCommerce sales, m-commerce operations, customer relationship management, multi-store retailing & more. It can even be integrated with external systems like cash drawers, label printers, scales & barcode scanners to offer a complete retail experience.
A modern point of sale POS system should offer the following features: –
Hardware compatibility

Fast processing

The customer experience at the core

A high degree of customization for unique needs

Integration with other third-party systems for versatile operations
Some of the things you should bear in mind when choosing a POS for your business include:
Size of business: Your business's size determines the type of POS you need to install. A small retail shop can use a basic POS system, but large businesses will require advanced, fully loaded software with retail POS features like barcode scanners & high-resolution screens for better visibility.
Customer base: If your business caters to a niche customer base, then you must choose software that can be customized to suit their needs. It should provide multiple payment processing options and even allow you to build a community around your brand.
Operations: What kind of retail operations does your business perform? Like, do you sell food products or fashion items? Do you offer reservations & deliveries as well? All this information will determine what kind of retail software you need to buy.
Integration: Your business might require integration with other systems like your inventory management features or stockroom for better results. You should check whether the retail POS software you are buying offers support for multiple integrations or not.
Budget: A modern retail system can cost anywhere between $150 to $15,000+ depending on the type of operations you are looking to manage. You need to have a good budget in place before you start looking for suitable software solutions.
Hardware Configurations: You should check whether the retail system you are choosing offers compatibility with multi-store operations. For a medium-sized store, a touch screen POS terminal will be good enough. But for a large business, systems with high-resolution screens & barcode scanner offer better visibility & convenience to customers.
Our Verdict
It is a wrap! As you can see, there are many retail POS solutions to choose from. You can simply buy a basic system or go for advanced software complete with barcode scanners & cash drawers. Either way, make sure that the POS system you choose offers support for credit card payments & multiple integrations.
Epos Now system is the perfect choice for medium-sized retail businesses. It offers advanced features like barcode & NFC scanners, cash drawers, label and receipt printers, scales & high-resolution screens to offer a complete retail experience.
High-resolution screens and multi-store operations are must-haves for large retail stores while small businesses should consider buying systems with small screens and basic features.