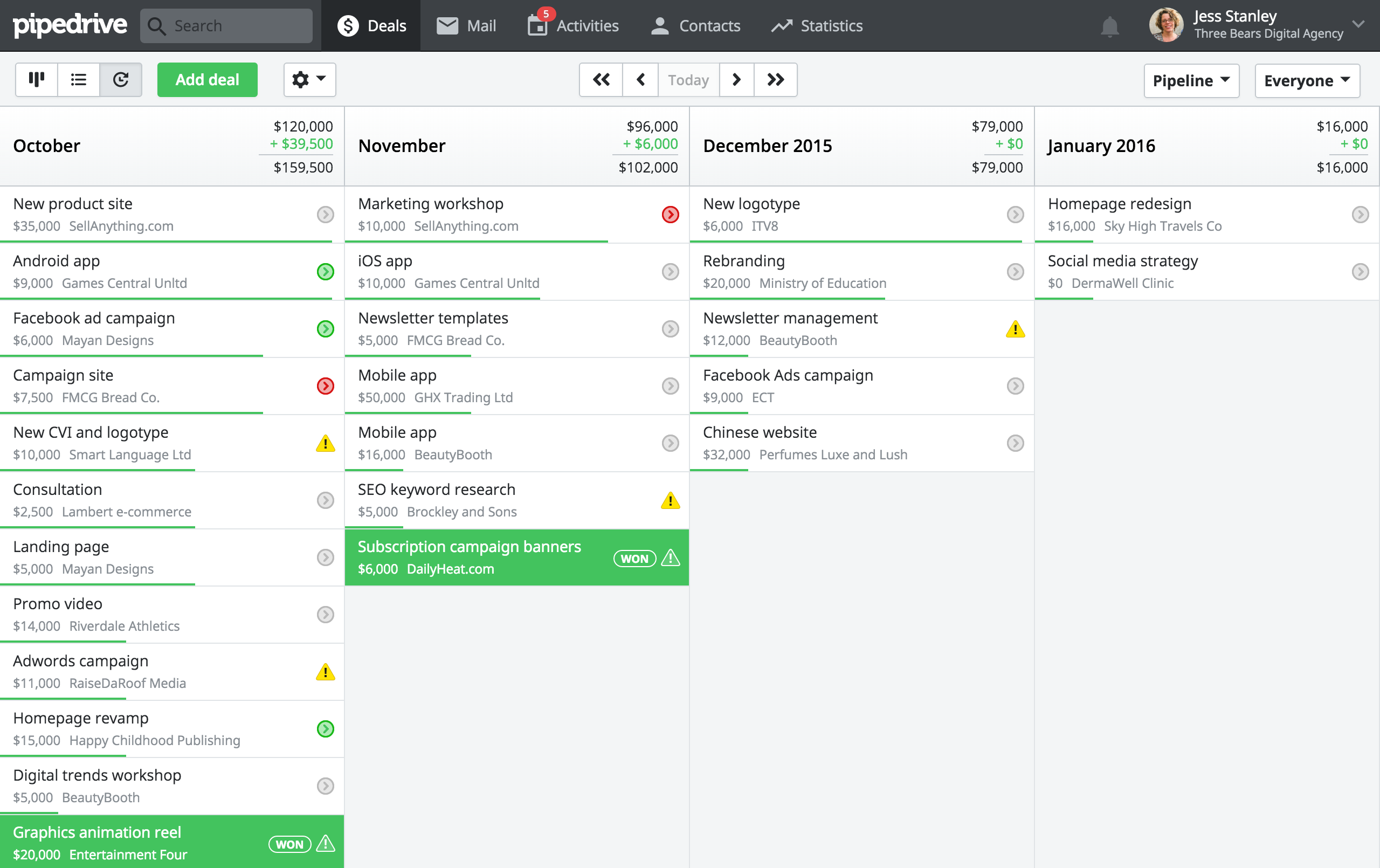 About Pipedrive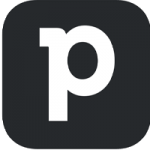 Pipedrive is advertised as a smaller sales management solution with very big ambitions, a tool that works to use data and analytics combined with advanced visualization tools that help streamline the sales process from start to finish.
One of the real strong suits of this platform is its built-in CRM and forecasting solutions that combine nicely with third-party platforms such as Google Apps, MailChamp, and a host of other platforms through the robust API it provides.
This cloud-based CRM was created in 2010 and in 2011 it joined the Angel Pad startup accelerator. 2016 saw it raise just north of $30 million in venture funding with the company opening up new financial services in the latter half of 2018 to improve its overall offerings.
All in all, this CRM is designed from top to bottom to support smaller companies, smaller teams, and smaller organizations that do not need all the bells and whistles that enterprise grade CRMs include (with skyhigh price tags attached).
What Does Pipedrive Offer?
Everything that Pipedrive offers is wrapped inside of its Sales CRM system, a 100% cloud-based application that can be accessed from the web anywhere on the planet through web browsers and dedicated mobile applications.
With a built-in to do list, calendar and scheduling tool, and deep relationship/analytics tools it separates itself from the rest of the pack through the visual nature of the platform. Custom reporting, sales data and visualization reports, and more are easily accessible without a lot of front-end work through the Pipedrive setup.
This system is designed for salespeople to improve their relationships, improve their multi step sales processes, and follow-up better on sales relationships than they might have been doing in the past.
Why Pipedrive?
For starters, the cost of Pipedrive compared to the competition is almost unbelievably inexpensive.
You gain access to everything that Pipedrive has to offer for just $15 a month at the entry-level, providing small teams, freelancers, and individual salespeople access to robust CRM tools at a deep discount.
Secondly, the advanced API put forward from Pipedrive is just as good as the API hooks your find with much larger and more enterprise grade CRM platforms. This allows you to connect with plug-ins and extensions from companies like Google, Trello, and Zapier with zero difficulty at all.
Of course, if you're expecting enterprise grade tools from Pipedrive you are going to leave slightly disappointed. This is, after all, designed for smaller organizations. Larger companies with more complex sales processes will want to look elsewhere.