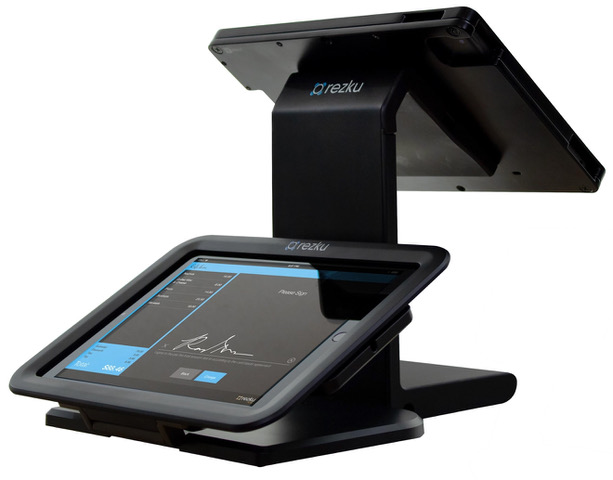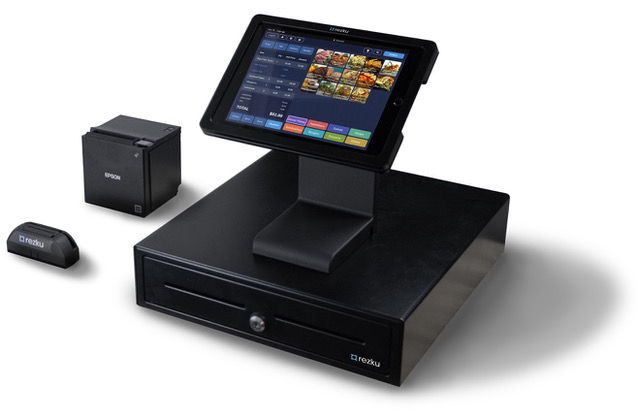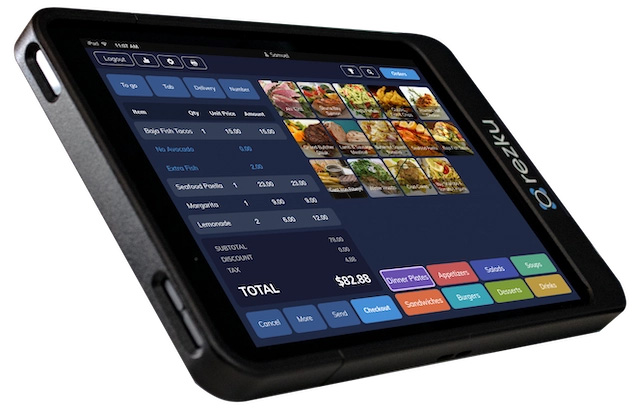 About Rezku POS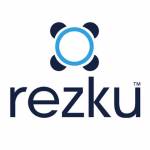 Rezku is a comprehensive restaurant management system and point of sale owned by Guest Innovations. The company has been in existence since 2012, starting with an online reservation system, in 2017 they introduced Rezku Restaurant POS. Rezku is tailored specifically for restaurant and bar owners, with the intention of helping them simplify their operations and increase revenue. This modern system makes use of cloud technology to track inventory, sales, and purchases. It's been designed with reliability and efficiency in mind.
The software has an integrated loyalty program that allows customers the convenience of redeeming their points while shopping at the restaurant, an integrated gift card system that can be used with physical cards or digital codes and a first-party online ordering platform designed for restaurants. There is also a cloud-based employee scheduling tool and a unique app that allows managers to access system settings from their smartphone.
In this Rezku Restaurant POS review, we have taken the time to evaluate its features in detail. The system is currently only available in the US and has been well-received after being launched. One of its greatest strengths is its low cost of ownership over time. Additionally, the company's commitment to ongoing customer support and service is greatly appreciated by their users. Its management tool is well-integrated with the point of sale and can be used to generate and print attractive reports. It's been designed to allow restaurant owners to update menu prices and set up online ordering without any special programming skills.
Why Choose Rezku POS?
Easy to Use
The Rezku Restaurant POS system has been designed to be easy to use and operate. It comes with a modern design that is simple and intuitive. Rezku's hardware is non-proprietary and easy to set up in about an hour, including assembly. The software supports many sizes and generations of iPad devices to run the POS app, facilitating use as either a countertop or mobile point of sale. This makes it ideal for use in a range of establishments including cafes, bars, fine-dining restaurants chains and even large chain restaurants.
Comes with Online Ordering
Many restaurants now offer online menus either through their own website or popular delivery apps. Rezku has features for both scenarios. Their first-party online portal is easy to set up and offers a high level of customization. It is designed with simplicity in mind for your guests ordering. To address the confusion caused in restaurants from the use of multiple delivery services Rezku functions as an integrator, eliminating the need for separate management of these services.
Enhanced Features for Pizzerias
Many pizzerias were left out of the transition to modern cloud based point of sales systems because of the unique needs of pizzerias. These include complex pizza modifiers, robust delivery systems and integration with phone systems. Rezku includes all these functions necessary for pizza restaurants, as well as online ordering designed to make it easy to order half-pizzas and fully customizable pizzas online.
Support for Multiple Locations
If you operate a multi-location restaurant or have plans to grow your business without having to change your POS at a later date, Rezku is a valid choice. Rezku's back end management seamlessly integrates all of your locations for gift cards, loyalty and online ordering. Multi-location reporting allows for comprehensive analysis of each restaurant and a view of the entire organization.
White-Lable Smartphone App
An additional service Rezku offers its customers is the ability to publish their own online ordering and delivery app for both Android and iPhone users. Designing a downloadable app for your customers' smartphone could be an expensive and time consuming process but Rezku makes it easy and affordable. This service allows you to avoid excessive order commissions from third party restaurant ordering apps and ensures seamless POS integration without additional cost or frustration.
Pricing & Packages and our Verdict
Rezku POS Pricing and Packages
The Rezku Restaurant POS system starts with no monthly fee and is offered in three different packages. All tiers have the same included features. Pricing is based on the number of terminals licensed.
$0/mo – Up to 2 terminals

$99/mo – Up to 5 terminals

$199/mo – Unlimited terminals
POS hardware required varies by location and is purchased separately from Rezku. Onboarding is a one-time cost of $499 and includes remote setup, menu building, initial training and ongoing support.
Our Verdict
If you run a restaurant, bar or pizzerias and you are looking for a modern cloud-based POS, Rezku looks like a great option. The demo video on their website is a good indicator of what you can expect to experience. In our opinion, this is a POS system that is certainly worth trying out. With recent improvements to various functions, Rezku is a strong competitor with other major POS solutions.
Generally, Rezku is an impressive and appealing POS solution that is worth trying out. Featuring mobile ordering, customer loyalty programs, and cloud-based inventory management and online ordering among other things. This solution will bridge the gap between independent restaurant operators and large franchises. Its easy-to-use interface and the dedication to customer support makes it one of the most user-friendly POS systems available in the market today.